Résumé
Energetic and passionate professional working towards MBA in Business Strategy and Commercial Marketing at IDRAC Business School, Lyon, France. Aiming to use my knowledge and experience of 3 years of client relationship and account management with additional stints of Business Development and Customer satisfaction and good IT skills.


Expériences professionnelles
Associate project manager
aptara , Noida
De Mai 2018 à Mars 2019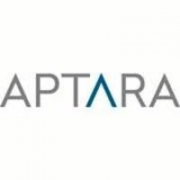 Project of Institute of Electrical and Electronics Engineering (IEEE), USA
• Led and managed a team of ten in developing client relation and achieve the defined targets for a new project.
• Consulted in the redesign of project parameter to gain revenues.
• Updated the business continuity plan for the defined process of the project.
• Executed the project with 40% increase in the client's revenue.
• Revamped the training process, increasing the job flow by 25%.
• Received appreciation by the client and senior management for leading the team and increasing it by 30 members.

Assistant managing editor
Omics International Pvt. Ltd , Hyderabad
De Septembre 2016 à Avril 2018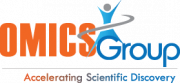 • Achieved the yearly targeted revenue of 100000USD in first year.
• Assisted in setting budget, schedules and deadlines for release of journal issues.
• Received appreciation for online content management and digital publishing with proof reading and technical editing skills.
• Worked as key lead for generating revenues and new leads.
• Identified and reported new content ideas and concepts to Managing Editor, increasing web traffic by 20%.
• Acted as a main contact for any client enquiries and issues.
• Hit and exceeded sales KPIs by 30% for the year 2016-17.

Formations complémentaires
MBA Strategy and Commercial Marketing
1965 - Strategy and Commercial Marketing
2019 à 2020
During the course. I have acquired the knowledge and concepts in marketing, International Business Development, Organisational management and operations and other essential elements required to be a successful business leader in the industry.
Bachelors in Technology
1997 - Biotechnology
2012 à 2016
During the course i have acquired the technical knowledge used to engineered the biotech devices and projects. I also acquired the knowledge of biotechnology industry and how i can contribute as an engineer to the health sector around the globe.
Français - Technique
Anglais - Courant
Compétences
• Budget Management • Good communication
• Social Media Campaigning working knowl
•Organized & Excellent conceptual and a
Client relationship management
General Management, Business Developt.
Centres d'intérêt
Lawn Tennis
Martial Arts(Taekwondo)
Travelling
Cooking