Situation professionnelle
Épanoui(e) professionnellement
Résumé
 -Master's Degree in Marketing, International Business & Management in Paris, France
 -Eight-year experience in marketing & wine business in Greater China market
 -Hands-on in-market practical experience in marketing in a commercial environment
 -Highly collaborative style, autonomous, proven track record of selling and influencing
Expériences professionnelles
Fondatrice et ceo
Slasher SAS , Paris
De Février 2020 à Aujourd'hui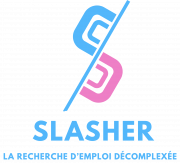 Market development manager - china
CONSTELLATION BRANDS , New york - CDD TEMPS COMPLET
De Février 2013 à Décembre 2016
Build Constellation Brands portfolio in China by developing marketing plan for the Global Brands and establishing distribution network for the Regional Brands.
• Management: Lead and monitor business & marketing plan by brand with distributors. Review China overall business and ensure brand is distributed by most suitable importer.
• Marketing: Set annual and monthly marketing plan. Develop promotion plan and activities. Develop POSM by brand and channel. Monthly follow-up on marketing initiatives and budget with distributors.
• Business development: Develop new distributors by actively participating in wine fairs and exhibitions. Strengthen relationships with existing distributors through work wills.
• Education: Organize staff trainings, tastings, and dinners to build the brands.
Parcours officiels
MME Certifié - Marketing et Management Européen

Anglais - Courant
Chinois - Courant
Espagnol - Notions
Compétences
Vente négociation commerciale
Marketing / Communication