Expériences professionnelles
Export administrator third part
BOEHRINGER INGELHEIM FRANCE , Lyon
De Septembre 2019 à Août 2020
Export Administrator - Third Part (distributors) at Boehringer Ingelheim
• Treatment and monitoring of product shipments to third part customers internationally (Air, Road, Sea).
• Internal and external relationship with customers, French and local forwarding agents, local
authorities, planners...
• Good practices in international trade, ADR, Incoterm, Oracle.

Purchasing performance support
BIOMERIEUX , Marcy-l'étoile - STAGIAIRE
De Avril 2019 à Juillet 2019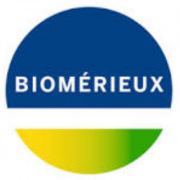 Support on several missions of the Purchasing Innovation & Market Intelligence Manager :
• Faster product time-to-market via the implementation of collaborative intelligence
• Stimulate organisational transformation and success (leading to innovation output)
• Innovation sourcing and agile methodologies (design thinking/pitch challenges).
Stage achat sourcing
VOLVO TRUCK FRANCE , Saint-priest - STAGIAIRE
De Mai 2016 à Juillet 2016
Buyer assistant in purchasing department (intership) at Volvo, Lyon- France:
• Supporting in suppliers administration : file updating, optimisation of the cost management structure
• Creation of a supplier performance report…
• Handle the partnership with a major supplier
• Business travel in Goteborg (Sweden)

Parcours officiels
PGE - Programme International Grande Ecole

Anglais - Courant
Espagnol - Technique
Français - Langue maternelle
Centres d'intérêt
Plongée sous-marine: préparation niveau 2