Résumé
Evolved across France, Mexico, India and Luxembourg. Master degree from IDRAC BS and exchange program at IMI New Delhi in MBA Banking & Financial Services, majors in investment banking and financial derivatives. Thesis about " Impacts of geopolitics on investments and financial systems in EMDEs"
Currently Shareholder and Distribution Services Europe Intern at Allianz Global Investors. Deeply interested in financial markets, alternative investment, derivatives, commodities and emerging markets.
Ex intern at UBS and RTL Group
Expériences professionnelles
Shareholder & distribution service europe intern
Allianz Global Investors , Senningerberg
De Septembre 2020 à Aujourd'hui

- Production and dissemination of periodic reports to various counterparties, including data
vendors, central administrator and other business units of Allianz Global Investors
- Liaising with internal and external parties (depositary and central administration, auditors,
lawyers, services providers, distributors, investment managers, etc.) across Europe
- Audit preparation, AML/KYC documentation and analysis of the AGI portfolio for Eastern
Europe, Middle-East and Western Europe.
- Close collaboration with the Business Development function ensuring a smooth client
onboarding process across Europe
- Support of various other activities within the Distribution Services team including mutual and
alternative fund industry team.
Operations intern
UBS , Luxembourg - STAGIAIRE
De Janvier 2020 à Septembre 2020
- Data Governance: contribute to the procedures and processes that ensure the integrity of missioncritical
data within the institution and under the government regulatory requirements.
- Ensuring the accuracy, completeness and timeliness of data, to support the day-to-day operations of
the business.
- Data IT architecture; data quality, profiling, monitoring, issue and risk management, document
management, access and storage.
It financial reporting
RTL Group , Luxembourg - STAGIAIRE
De Mars 2019 à Août 2019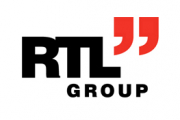 - Contribuer à l'innovation en matière de reporting informatique et à l'automatisation des processus
- Soutenir l'organisation du projet pour respecter les délais de livraison
- Contribuer directement à la livraison de pré-études, prototypes et solutions pour automatiser le processus de reporting informatique.
- Accompagner le(s) chef(s) de projet informatique du Groupe dans la collecte et l'analyse des données
- Assurer une documentation complète et continue des projets et des systèmes. Impliquait des sujets inadéquats pour une perspective de formation plus large (p. ex. fusions et acquisitions en TI, GAG, politiques en TI).
Chargé du développement commercial
Chalet Annapurna , Mont-de-lans - CONTRAT PROFESSIONNALISATION
De Septembre 2017 à Juillet 2018
-Création, gestion et animation du site internet de l'entreprise
-Réalisation et mise en place d'un Plan Marketing
-Obtention du label "Accueil Cyclo-Oisans 1 vélo" délivré par Bike-Oisans
-Réalisation d'un partenariat avec Expedia Partners (Hotels.com, Expedia, Egencia, ...)
-Création et animation compte Instagram
-Gestion et animation de la page Facebook
-Réalisation de Newsletters Anglais et Français
-Collecte données
-Amélioration référencement sur internet et réseaux
-Animation du point de vente
-Gestion satisfaction client
-Création et animation campagne commerciale
-Distribution des prestations sur les plateformes AirBnB et Abritel
Formations complémentaires
BTS Hôtellerie - Restauration
Lycée François Rabelais - Gestion et marketing
2015 à 2017
Obtention du BTS en Hôtellerie - Restauration avec 16,18/20 (2ème de promotion ) et la spécialité "Gestion et mercatique hôtelière"
Bachelor Responsable du Marketing et du Développement commercial
IDRAC - Commerce, Gestion financière
2017 à 2018
- 3ème de promotion, 15,83/20
--Diplôme réalisé en alternance
- Création et animation de conférences sur le vote et le modèle représentatif français dans les lycées
-- Mémoire Consultant Junior:
"How to increase awareness of a low-cost hotel establishment"
Programme Grande Ecole
IDRAC - Finance, management et Audit
2018 à 2020
- Spécialité Finance, Management & audit
- 4ème de promotion, 15,42/20
- Sujet du mémoire de recherche:
"Impacts of geopolitics on corporate microfinance in French-speaking Central Africa"
- Problématique:
"What financial systems to increase the entrepreneurial fabric in French-speaking Central Africa?"
MBA Banking & Financial Services
International Management Institute - Banking, Financial derivatives, Investment Banking
2019 à 2020
Programme d'échange, formation accréditée AMBA
Les différents cours suivis durant le cursus sont:
Majeures:
- Financial & Commodity Derivatives
- Investment Banking (meilleure moyenne de la promotion)
Electifs:
- Principles and Practices of Corporate Governance
- Competitive Strategy
- Customer Relationship Management
- Advanced Financial Statement Analysis
Français - Langue maternelle
Anglais - Courant
Espagnol - Courant
Allemand - Notions
Compétences
Marketing / Communication
Centres d'intérêt
économie
finance
géopolitique
histoire
littérature
art