Résumé
I could be resumed through simple sentences such as :

-Pursue thinking and start doing
-Faster alone, Farther together
-Sometimes you win and sometimes you learn

I have the mind of an entrepreneur, I have ambition and pleasure to create things of my own. helping people while Learning from them has always been something I care about.

Currently running after knowledge and progress, I am trying my best to serve beneficence and share it with other people.
Expériences professionnelles
Chargé d'étude et de gestion de projets
Réseau Entreprendre , Grenoble - CDI TEMPS COMPLET
De Mai 2017 à Aujourd'hui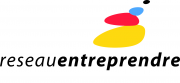 -étude des projets de création/reprise d'entreprise en vue de passer en comité d'engagement pour l'accompagnement par le réseau entreprendre.

-centralisation de l'organisation des événements sur le périmètre de l'isère

-Animation de la communauté de plus de 200 membres de chefs d'entreprise du Réseau Entreprendre.
Marketing offer manager
SCHNEIDER ELECTRIC INDUSTRIES SAS , Eybens - CONTRAT PROFESSIONNALISATION
De Septembre 2014 à Décembre 2016
I am in charge for developping Building Information Modeling (BIM) for the Busway Canalis range, Equipment and Enclosures.

It is a big project development, totally unknown area for Schneider Electric. This includes to get the right connections with the right people in different companies and at different expertise area in order to understand what the market is asking for, translate it into specifications and drive the development.



Parcours officiels
MNI - Marketing et Négociation Industriel

Centres d'intérêt
Moto
composition musicale
dégustation de bières
tattoo