Résumé

Autonomous, enthusiastic and ambitious, I had the opportunity to work on different areas that design the HR function (Recruitment, HR project management, career management, expatriate management) which allow me to develop myself.
There is nothing greater than finding opportunities to other people and improve their satisfaction at work.

Expériences professionnelles
Hr officer
BERNER GROUP , Saint julien du sault
De Août 2017 à Aujourd'hui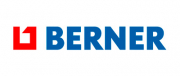 In charge of the recruitment process of France:
→ Shortlisting, interviewing and selecting candidates

In charge of employee's administration
→ Process documentation and prepare reports relating to personnel activities (staffing, recruitment...),

In charge of the development of HR projects
→ HR relations with the German Headquarter (Translations projects...)
→ Development of a HR Induction Guide
→ School relations development
► hr consultant / uk referent
Technology&Strategy
De Janvier 2016 à Aujourd'hui
T&S Engineering is a Franco-German engineering consultancy specialized in the automotive with a strong expertise in embedded hardware & software systems with 750 collaborators. International Presence: France, Germany, Benelux, UK, Switzerland, Singapore.
Main customers: BOSCH, Autoliv, Plastic Omnium, Continental, TRW...

In charge of the recruitment process:
→ Creation of job descriptions and spread of job offers
→ Sourcing on different jobboards (Monster, CVaden, APEC, Linkedin)
→ Candidate's pre selection, Interviews and decision making
→ Following up of candidates (engineers)
→ Establishment of contracts and administration

In charge of consultant career development
→ Following up career development

School relations development with Aston University (Placement)

HR projects developement (Trainings, HR Communication, Events)

Chargée de missions rh
BOCCARD , Villeurbanne cedex
De Mai 2015 à Octobre 2015
• Participation à la phase de conception du module RH d'une ERP Monde
• Participation à la définition et mise en œuvre de la politique Change Management dans le cadre du futur déploiement de l'ERP.

• Gestion de sujets RH au niveau international :
Préparation de la mission de 2 VIE en partenariat avec Business Fr.
Participation au dispositif de sécurisation des voyages (communication, organisation de webinar, travel risk policy)
Rédaction de supports à la mobilité internationale (Kit VIE, guide de mobilité internationale)

• Missions transverses :
Suivi des formations et missions de recrutement ponctuelles
Rédaction des définitions de fonction des fonctions support internationales.

Chargée de sourcing et recrutement
SPRING FRANCE , Lyon 03
De Juillet 2014 à Septembre 2014
• Contact privilégié des consultants RH de la Direction du recrutement CDD – CDI au niveau national sur le Multiposting
• Analyse des ventes de pack web (ranking, CA…)
• Appui des consultants RH dans leurs recherches de candidats (sourcing, entretiens de pré-qualification)

Chargée de recrutement
LMDE , Lyon
De Avril 2013 à Juillet 2013
• Diffusion ciblée de l'offre d'emploi
• Réception des candidatures et pré sélection des candidats
• Animation entretiens et participation à la prise de décision
• Etablissement des contrats et démarches préalables à l'embauche
Suivi des heures effectuées et des formalités pour le traitement des feuilles de paies

Formations complémentaires
Master of Science
Northumbria University - Human resources Management
2014 à 2015
M1 Undergraduate Program
Foreign Trade University - Management International
2013 à 2014
Master International Business
IDRAC Business School - HR
2010 à 2015
Parcours officiels
PGE - Programme International Grande Ecole

Français - Langue maternelle
Anglais - Courant
Espagnol - Notions
Centres d'intérêt
Voyager à sac à dos
Faire du ski