Situation professionnelle
Souhait professionnel
Rémuneration
Moins de 20 k€
Type de contrat
STAGIAIRE
Fonctions
- Direction régionale
- Agent commercial
- Assistant commercial

Secteurs
- Industries alimentaires
- Fabrication de boissons
- Fabrication de produits à base de tabac

Résumé
Growing up in Corsica, I spent the last five years studying international business at IDRAC Lyon BS.
As part of my studies, not only have I been capable of working and living in many countries (London, Brazil, Germany, Vietnam, Russia and recently Nigeria) for 3 to 7 months lengths, but I also developed strong adaptation, communication (6 languages), negotiation and intercultural management skills.
Newly graduated Master, I am now searching for a Business Developer position in a developing country.
Expériences professionnelles
Market analyst
BOLLORE LOGISTICS , Porto - VIE
De Mars 2018 à Aujourd'hui
Business analyst & crm administrator
Bolloré Transport & Logistics Nigeria Ltd , Apapa - STAGIAIRE
De Mai 2017 à Octobre 2017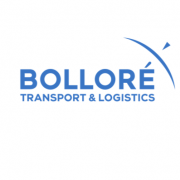 Business developer
GlobeTrottr Ltd. , Hô chi minh-ville - STAGIAIRE
De Août 2015 à Décembre 2015

Housing and janitorial services for expats, new offers/packages creation, business partnerships development.
Marketing associate
HAZEMAG&EPR GmbH , Dülmen - STAGIAIRE
De Mai 2015 à Juillet 2015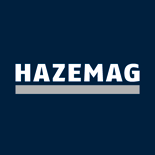 Organizing events, updating the website, communication, suppliers research
Marketing & management intern
Insolito Boutique Hotel & Spa , Armação dos búzios - STAGIAIRE
De Janvier 2014 à Juillet 2014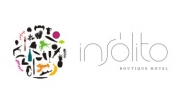 Several projects: marketing, communication, management, reception.
Sales & management intern
Dynamic Vines Ltd. , Londres - STAGIAIRE
De Mai 2013 à Juillet 2013
Organic wines importing/selling, orders and stock management, events organization
Formation complémentaire
Exchange Semester
SAINT-PETERSBURG STATE UNIVERSITY OF ECONOMICS - UNECON - International Business
2016 à 2016
5 months IDRAC studying exchange semester at UNECON St Petersburg
Parcours officiels
PGE - Programme International Grande Ecole

Allemand - Technique
Anglais - Courant
Corse - Langue maternelle
Français - Langue maternelle
Portugais - Courant
Russe - Technique
Compétences
Marketing / Communication
Centres d'intérêt
Rowing
Boxing
Walking History
Current events
Music
Cinema
Oenology